Melissa Tschetter, LCPC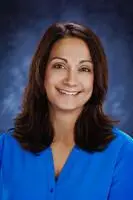 My primary goal as a therapist is to provide a safe place for my clients to explore the factors and forces at work in their lives and exert some control over those forces. Only when we participate consciously in the changes within ourselves and the world around us, can we give direction to and exert influence on them. Everyone has a different starting point and desired outcome in therapy, so we will always begin by identifying your individual needs and goals while forming our therapeutic alliance. It is my sincere desire to help people advance past whatever may be hindering their development and peace.
My 25 year career as a high school teacher and counselor has allowed me to work with hundreds of adolescents and their families. During this time, I engaged with many people with a variety of mental health disorders, situational challenges, and histories of trauma which affected their ability to function and thrive. As a therapist, I work primarily with adults for individual therapy. I have trained in a variety of modalities including EMDR and EFT. These interventions emphasize the importance of safety, secure attachment, and the ability to express vulnerability as a means of healing wounds and gaining a sense of equilibrium. Let's work together to help you move forward.
"I am a person through other people. My humanity is tied to yours." - Zulu Proverb